Scale your voice services, without breaking the bank
Flowroute SIP Trunking makes it easy to connect an existing PBX system or an analog/digital telephone adapter in a few simple steps. Our customers can scale up or down with unlimited call capacity, while only paying for the minutes that are used.
ENTERPRISE SIP TRUNKING
Inbound and outbound voice capabilities.
Always have a clear, reliable, and high-quality connection with Flowroute's cloud-optimized communications services.
Inbound SIP trunking / origination
Flowroute's inbound SIP trunking provides unlimited concurrent call capacity. With no limitations or restrictions, you can say goodbye to capacity planning. As your volume increases, new instances are dynamically created to help you scale your voice services.
Outbound SIP trunking / termination
Flowroute delivers outbound call audio over the shortest path possible to increase call quality and lower call costs locally and internationally.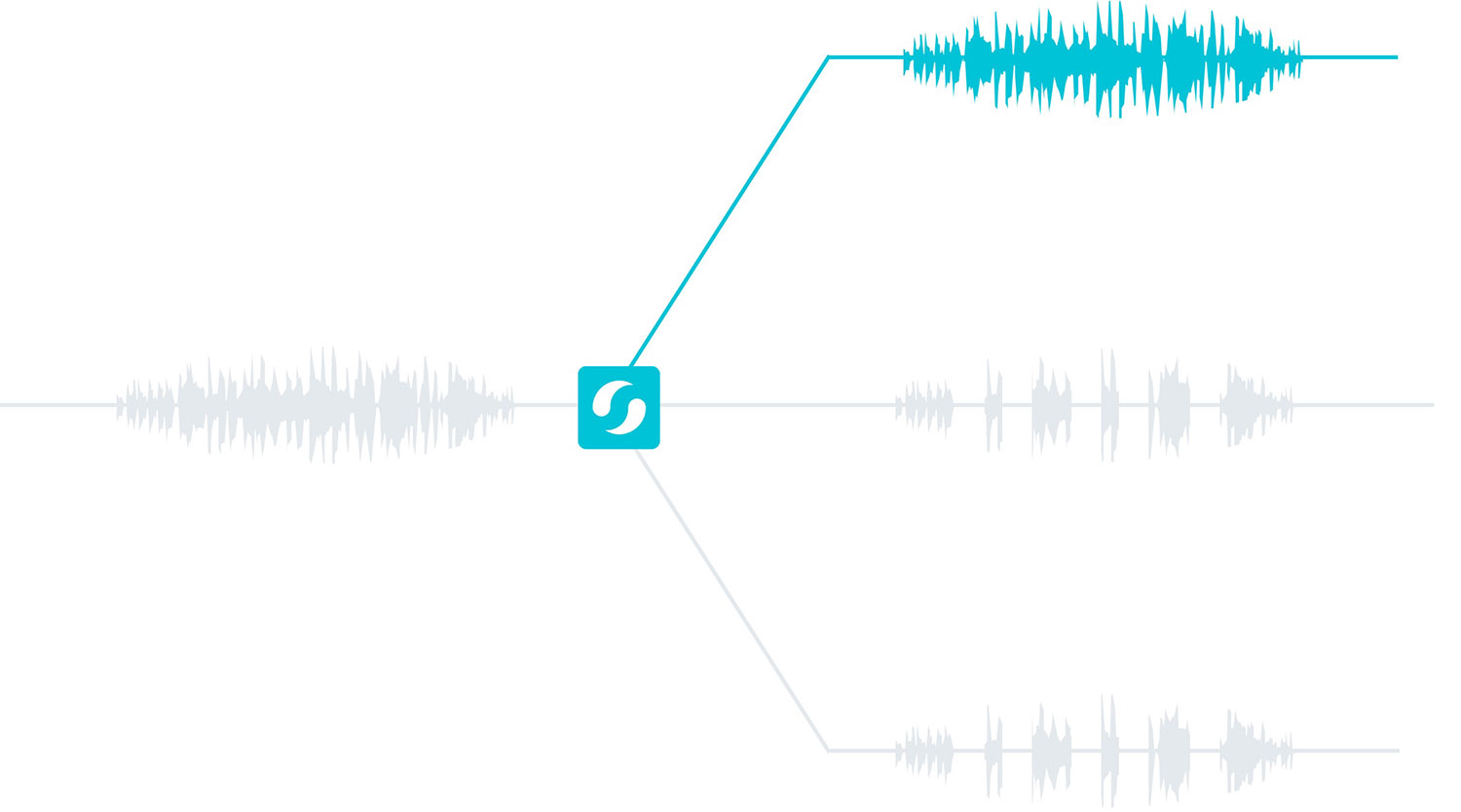 TEAMS CONNECTOR
Bring-Your-Own-Carrier (BYOC) calling solution for Microsoft Teams (Teams).
Power flexible and hybrid calling capabilities through Flowroute's PSTN connectivity for Microsoft Teams. Here are some of the benefits of using Teams Connector:
More Diversity of Tools
Diversify current operations and calling solutions. Take advantage of capabilities that are not always available with Microsoft's other calling options.
Better Business Continuity
Gain built-in business continuity, award winning support, enhanced resilience and redundancy through Flowroute's reliable and patented HyperNetwork™.
Cost Savings
Realize instant savings by avoiding bundled services or minutes with Flowroute's "pay-as-you-go" model.
Greater Flexibility and Enhanced Control
Access direct control and visibility of phone numbers and easily scale Teams usage as demands change.
Improved Customer Experience
Streamline deployment and management of phone numbers and registered devices using calling on Teams. Transition from legacy systems to a cloud platform with ease.
PHONE NUMBERS
Purchase local, toll-free, and vanity numbers in US and Canada
Have an existing phone number? Discover what makes Flowroute truly unique by way of its in-house porting team and proprietary customer onboarding process.
Local phone numbers
Select local telephone numbers by area code in any location across 112 countries.
Toll-free phone numbers
Large selection of toll-free inbound numbers in 146 countries across the globe.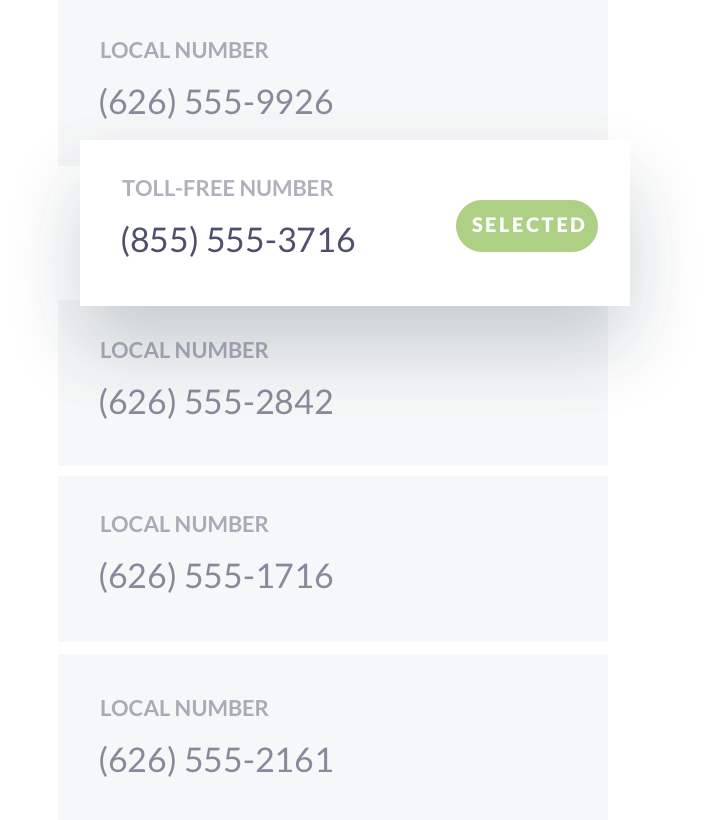 Vanity phone numbers
Choose a unique phone number that makes sense for your business from Flowroute's large inventory of vanity phone numbers.
Port existing phone numbers
Flowroute has made customer onboarding more predictable and transparent by reducing the complexities that surround the porting process.
FRAUD PROTECTION
Your security is our top priority
Flowroute provides account level protection to mitigate your risk of toll fraud and to further secure your business.
Disable outbound SIP credentials
Enable IP-based authentication to place outbound calls from approved IPs.
Maximum outbound rate
Block any outbound call if it exceeds a rate you have predefined in your online portal.
Destination restriction
Unusual activity spikes to unfamiliar destinations, provides an alert and suspect destinations are blocked until adequate validation is given.
Destination whitelisting
Just starting out with Flowroute? Utilize destination whitelisting so we can learn your traffic patterns to proactively fend off potential fraud in the future.
International toll fraud protection
Monitor for international call fraud and take immediate action to kill unauthorized calls on your trunk and alert both you and Flowroute's DevOps team of suspicious activity.
Technical specs
CODEC SUPPORT
G.711

Standard audio compression

G.729

Efficient audio compression

T-38

Reliable Fax-over-IP support on calls
IP PROTOCOL SUPPORT
SIP over UDP

Supported

SIP over TCP

Supported
SIGNALING FIELD
DTMF

RFC 4733, RFC 2833

Caller-ID (CLI)

P-Asserted-Identity, privacy support

Forwarding

Diversion headers

Custom Tags

X-Tag header

ANI-II / OLI

ISUP-OLI headers
ADDITIONAL SERVICES
Improve your voice capabilities with custom account presets
Flowroute offers extended account functionality to enhance your voice services.
CNAM
Easily enable Caller ID on all of your Flowroute DIDs. Our Caller-ID name storage is a free service that allows you to associate a 15 character name with any Flowroute phone number on your account. It's a proven fact, calls that display a name, as well as a number, receive significantly higher answer rates.
E911
Emergencies happen, and that is why with Flowroute's Enhanced 911 (E911) service, you can easily attach a US or Canadian address to any Flowroute number, making sure emergency services knows where to send help as soon as your call comes in.
The largest E911 coverage in the US and Canada
Eliminate dedicated 911 trunks
Replace regional PS-ALI accounts
No more managing emergency locations
Identification numbers
Get your free account
Start using voice and messaging by the minute or message now
Sign up
Request a quote
We'll answer your questions and explore your needs in-depth
Contact sales